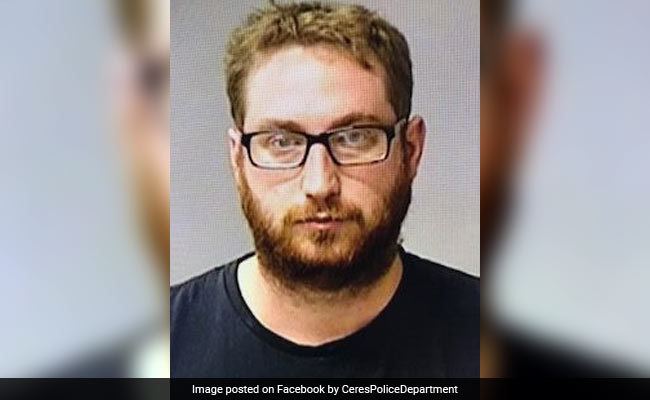 Investigators with the Ceres Police Department said Matthew Nicholson, 28, was alone in his room late Thursday when he started yelling angrily after losing a video game.
A little white before 10 in the evening, authorities received an emergency report of a woman being shot inside a residence.
His mother Lydia Nicholson came up to check on him and an argument ensued.
A man shot and killed his 68-year-old mother Friday after losing a video game, according to police. The mother went up to check on him, but an argument between the two soon followed.
The victim's daughter, Autumn, says that Lydia Nicholson worked in local schools for decades and that she and her husband Loren Nicholson had been married for 32 years.
He blamed his mother for this, police said, and threatened to kill her and his father, identified by Fox 40 as Loren Nicolson.
Nicholson grabbed a handgun from inside home and fired two rounds into a wall before turning the gun on his mother and shooting her in the head.
Nicholson's father was able to wrestle the gun away, police say. Nicholson then drove to a family member's house before he was ultimately taken into custody while at a traffic stop.
Yotsuya told FOX40 this was the second time in six months that police have been called to the home for a fight between Matthew Nicholson and his parents.
Lydia Nicholson was transported to a hospital for treatment but ultimately succumbed to her injuries.
Matthew then fled the scene, with police catching up to him near a relative's home and arresting him for homicide.
He was placed under arrested and booked into Stanislaus County Jail without bail.