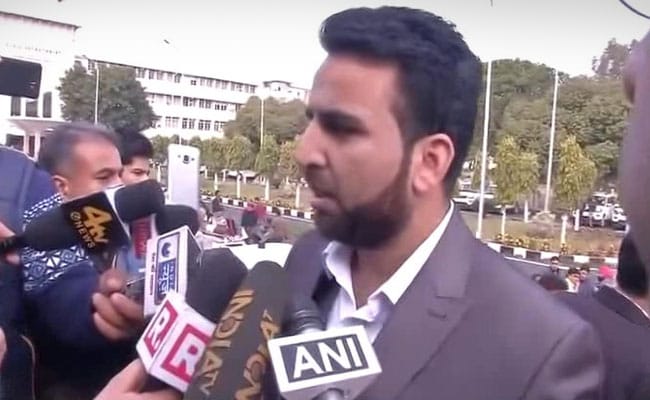 In a statement, Sethi said such "utterances by the PDP MLA are absolutely intolerable and nobody in the political mainstream can be given liberty to cross line of nationalism".
"Call them militants or terrorists or anything else, they are Kashmiris, they are our brothers. I request all to stop politicising their killings".
While Minister of State for Transport and BJP MLA Sunil Sharma said that no one can describe a slain militant as "martyr".
When asked about killings of security personnel, the legislator said that he feels bad about them too.
On Wednesterday, he had said in the assembly that the Government should hold talks with all parties concerned, including separatists, to resolve the Kashmir issue.
However, his statement didn't go down will with the Bharatiya Janata Party (BJP), who is in alliance with the PDP in Jammu & Kashmir.
"Those who die in Kashmir are Kashmiris and are brothers". The opposition members of National Conference and Congress created the ruckus in the assembly on Wednesday against the civilian killing in forces firing in south Kashmir's Kulgam district on Tuesday.
On further questions from the reporters asking him whether he actually feels the militants are martyrs, Mir said, "Jo Kashmir ke hein, chahey kisi bhi halat mein marein, woh martyr hein (Those who hail from Kashmir are martyrs irrespective of the fact under what circumstances they get killed)". The PDP is in alliance with the BJP (in Jammu and Kashmir). In a stinging response, Union Minister Mukhtar Abbas Naqvi said, "Terrorists and separatists are enemies of Kashmir, Kashmiris, development and peace".
Earlier in October 2017, militants had thrown a grenade at his house in Shopian's Zainpora area. "This is rubbing salt into the wounds of relatives of those killed in Pakistan-sponsored terror", BJP leader and lawmaker Ravinder Raina said.