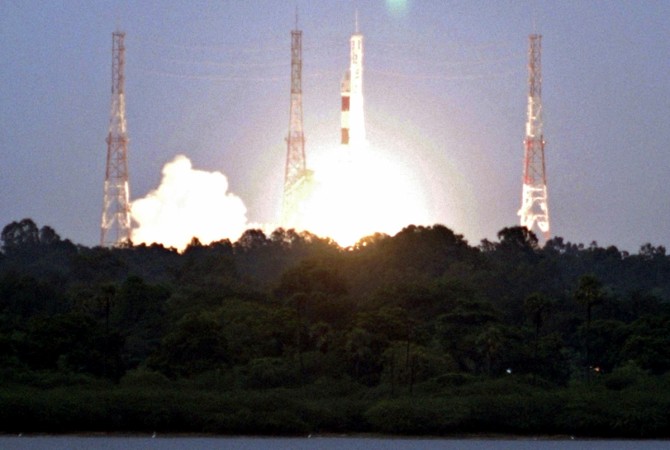 PSLV-C40 will be launched from the first launch pad of the Satish Dhawan Space Centre, Sriharikota on Friday at 9.29 am. The 30 other satellites include two satellites from India and 28 others from six countries United States, Canada, Finland, France, South Korea, and the United Kingdom.
Early on January 12, over four decades after the Aryabhata was put in space, ISRO marked the successful launch of its 100th Indian-made satellite from the Satish Dhawan Space Centre in Sriharikota, Andhra Pradesh.
"The problem is properly understood and rectified", he said. "Out of the 31 Satellites, 28 belonging to 6 other countries are carried by today's launch", the Prime Minister said.
In August a year ago, the Polar Satellite Launch Vehicle failed to put country's first privately built satellite into orbit. It should be noted that this is the longest missile launch that ISRO has handled, as it will take 2 hours 21 minutes to to reach the space and the two orbits.
The 28 global customer satellites are being launched as part of the commercial arrangements between Antrix Corporation Limited (Antrix), the commercial arm of ISRO, and the foreign countries.
# The four stage PSLV-C40 stands 44.4 metres tall and weighs about 320 tonne at the lift off stage.
Cartosat-2. weighing 710 kg, the spacecraft for earth observation, was put into its intended orbit at 1040 seconds after the launch.
"The microsatellite will be India's 100th satellite in space", ISRO Satellite Centre Director M. Annadurai had told IANS on Tuesday. "With PSLV-C40, we are back in the game", said Annadurai.
ISRO would be adopting an optimum separation sequence of all its satellites so as to avoid any collisions. The countdown started+ after the Mission Readiness Review (MRR) committee and Launch Authorisation Board (LAB) gave the clearance on Wednesday.
A visibly relieved Kiran Kumar, on his final mission as the chief of the space agency, said he was happy to provide Cartosat 2 Series as a New Year gift for the country.