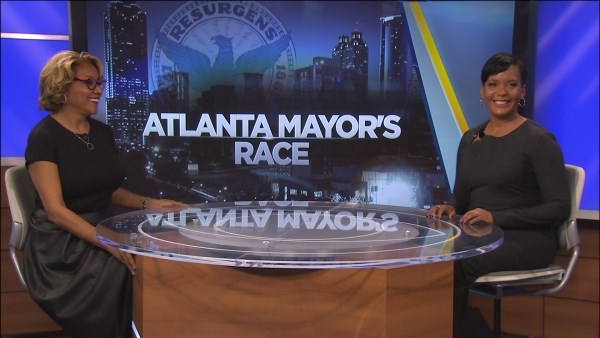 Due to Bottoms winning the race by a margin of less than 1 percent, Norwood immediately called for a recount of the vote once the results were announced, noting that absentee ballots from military members still had yet to be included in the final count. "This has been a very, very, very long campaign, but as we look ahead toward the future, I look forward to engaging with each of you, making sure that our city continues to move forward", she shared with the NY Times.
Results from Atlanta's mayoral race will be recounted on Saturday after voters delivered a almost split decision Tuesday night.
But as Stephannie Stokes reports from member station WABE in Atlanta, the crowd at Norwood's election party was energized too. Bernie Sanders of Vermont - had kind words to say about her after the general election.
Voters Tuesday were deciding between Keisha Lance Bottoms and Mary Norwood.
The tense race has been charged by race and political identity.
Bottoms, a Democrat, squared off against Norwood, an independent, in the nonpartisan runoff to succeed Reed, who is term limited from seeking re-election. And so did her supporters.
Regardless of who wins Tuesday's runoff, Atlanta will have its first female mayor since 2010, when former mayor Franklin left office. She identifies as an independent.
Norwood, who trails behind front-runner Keisha Lance Bottoms by just 759 votes after Tuesday's election, was bested by current mayor Kasim Reed in a 2009 runoff by only 714 votes. Norwood, who is white, would be Atlanta's first white female mayor.
Bottoms counts the backing of major Georgia Democrats like former Atlanta Mayor Andrew Young, a civil rights icon and former United Nations ambassador.
A Norwood victory would mean Atlanta - a gentrifying city where the African American share of the population remains a majority but has gone down over the years - would have its first white mayor in more than 40 years.
One campaign ad suggested Norwood is a Republican and asked whether the next mayor of Atlanta should "be from the party of Trump?"