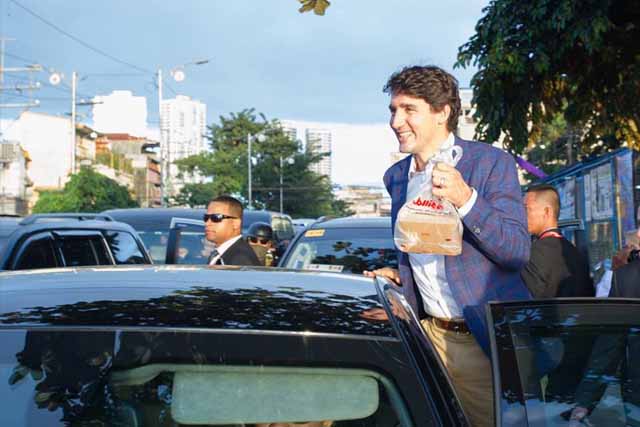 Greenpeace also expressed hope that Trudeau won't let the garbage become Canada's legacy in the Philippines.
Trudeau said Canada had a reputation for being frank in discussing issues like the rule of law and human rights with partners everywhere.
He argued that trade deals create jobs and new and lucrative markets for business.
"I'm happy to commit to you all now that Canada is very much engaged in finding a solution on that", he said.
"Canada is deeply committed to multilateral institutions and fora, and the East Asia Summit is an important one in an extremely compelling and growing region of the world", he said. "Canada will also continue to work with the governments of Myanmar and Bangladesh to allow for the safe return of displaced peoples".
"As a full member [of the East Asia Summit], we will be able to promote and discuss security, economy, people to people ties which are topics that really matter", Trudeau said.
"North Korea must immediately cease all activities that go against its worldwide obligations and United Nations Security Council resolutions", he said. Trudeau was quoted saying in CNN report, "Every child deserves the best start in life, that's why Canada is helping mothers around the world get access to quality services like those offered at the Likhaan Center for Women's Health".
Canadian Prime Minister Justin Trudeau, left, shakes hands with President Rodrigo Duterte during a photo session of the ASEAN-Canada 40th Commemorative session in Manila, Tuesday, Nov. 14, 2017.
The official website of the Prime Minister also stated that Trudeau will meet a Filipino-Canadian innovator of e-jeepney vehicles and will participate in a panel discussion in Gender-Responsive Economic Actions for the Transformation of Women (GREAT Women) Project, both events slated in Makati City today.
It also remains to be seen if Trudeau will challenge Duterte face to face over his violent drug war.
The opportunity arrives as Trudeau makes efforts to raise Canada's worldwide profile and demonstrate it can wrestle with complicated challenges, at home and overseas.
"Partners in prosperity and in peace, Canada has sought to deepen and strengthen the ties that unite us in recent years for the benefit of all our citizens".