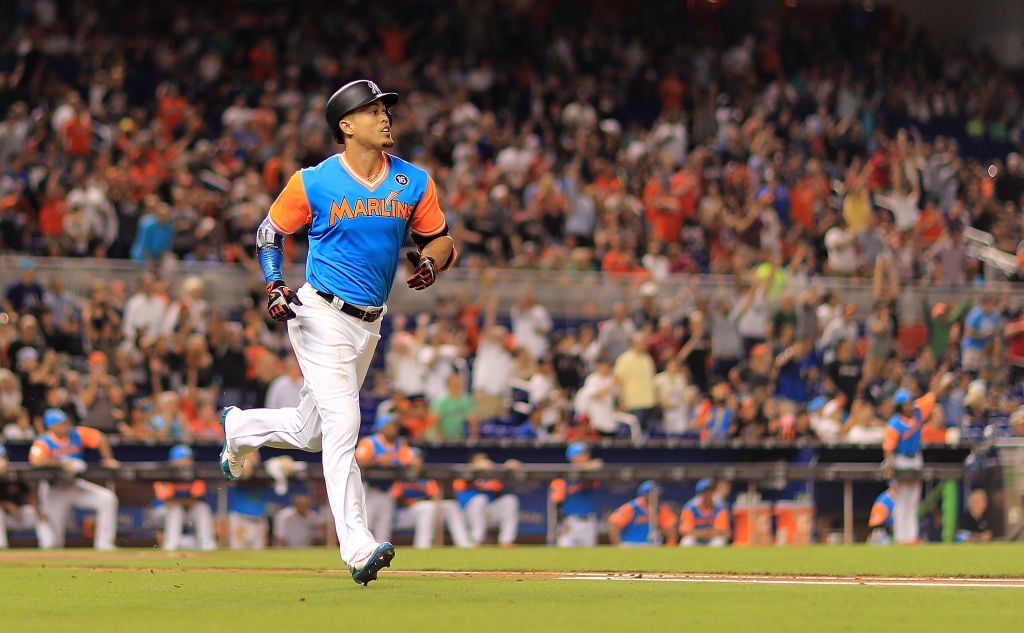 Even though a veteran manager will help this team moving forward, no one will help the Red Sox in 2018 more than the Miami Marlins right-fielder, Giancarlo Stanton.
The Red Sox struggled on offense in the year after David Ortiz, and although they finished 1st in the very good AL East, it wasn't enough in the postseason, losing in the ALDS for a second straight year. Red Sox owner John Henry and president of baseball operations Dave Dombrowski confirmed as much last week.
"I would not get specific on any player but try to do our due diligence in every regard", said Dombrowski.
Historically, Dombrowski likes to think big, and the Marlins have conducted business with him in the past, most notably the 2007 blockbuster in which they traded Miguel Cabrera to Detroit.
Stanton is owed $285 million over the next 10 seasons, however he can opt-out after the 2020 season.
An earlier report from MLB.com Friday said the Red Sox had been in on "preliminary talks" on Stanton, along with the Cardinals, Phillies and Giants.
We know how quickly things can change during the Major League Baseball offseason, but it would make sense for the Red Sox and other teams to consider options outside of a player who is not a free agent and is still owed $295 million over 10 years. Along with Boston other contenders for his services are St. Louis, San Francisco, and Philadelphia.
In eight seasons with the Marlins, Stanton, 28, has produced 960 hits in 986 games, with 202 doubles, 267 home runs, 672 RBIs and a.268/.360/.554 slash.
Another NL team looking into Stanton, among other big hitters, is the Cardinals. However, the Red Sox could sign him without giving up top prospects.