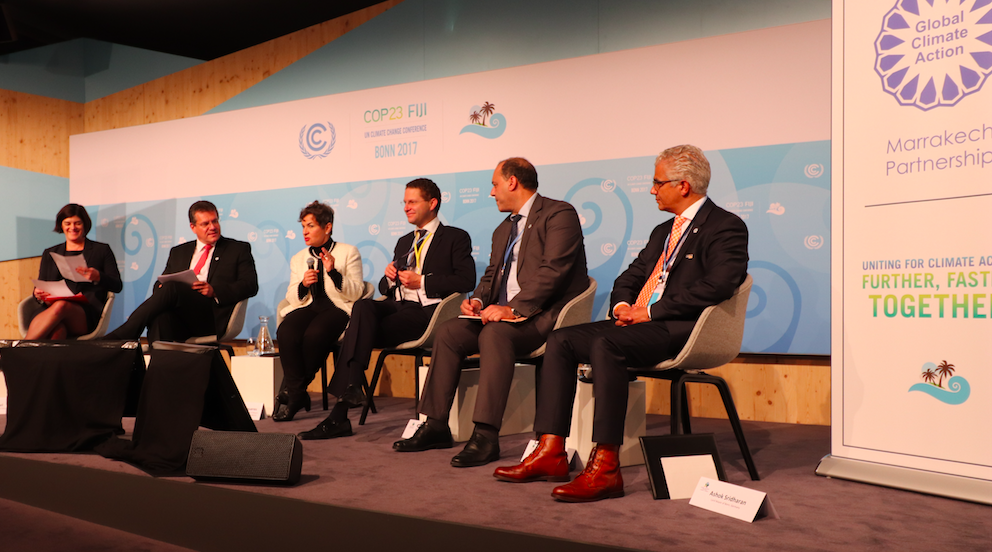 "Even though we project carbon dioxide emissions from fossil fuels and industry to increase 2% in 2017, large uncertainties persist, and growth [rates] between 1% and 3% are distinct possibilities given difficulties in making projections".
Director of the Tyndall Centre for Climate Change Research at University Of East Anglia Professor Corinne Le Quere said, "Global CO2 emissions appear to be going up strongly once again after a three year stable period".
"With global Carbon dioxide emissions from human activities estimated at 41 billion tonnes for 2017, time is running out on our ability to keep warming below two degrees Celsius (3.6 degrees Fahrenheit), let alone 1.5 C".
After three years of nearly zero growth in global carbon dioxide emissions, it had been hoped that the world was finally on a path to preventing the worst effects of climate change.
"This year, we have seen how climate change can amplify the impact of hurricanes with stronger downpours of rain, higher sea levels and warmer ocean conditions favouring more powerful storms".
China's emissions added up to 28 percent of global emissions, which is expected to grow by 3.5 percent in 2017.
But, after a brief dip last year, China's emissions are projected to rise approximately 3.5 percent this year.
"The slowdown in emissions growth from 2014 to 2016 was always a delicate balance, and the likely 2% increase in 2017 clearly demonstrates that we can't take the recent slowdown for granted", said Robbie Andrew, a senior researcher at Cicero in Oslo and co-author of the studies.
2017 Carbon dioxide emissions in the United States will drop by only 0.4 percent, compared to 1.2 percent annually over the previous decade.
The longer nations wait, the more they will have to slash emissions, wrote Robert Jackson, a Stanford University earth science professor, and six colleagues in Environmental Research Letters. Similarly, the European Union emissions are expected to decline by 0.2% in 2017 when this group of 28 nations would collectively record 2.3% increase in their GDP.
"There was a big push to sign the Paris agreement on climate change but there is a feeling that not very much has happened since, a bit of slackening", she continues.
After being flat for three years, global carbon emissions from human activities are slated to grow 2 per cent to 41 billion tonnes this year.
The Global Carbon Budget is produced by 76 scientists from 57 research institutions in 15 countries working under the umbrella of the Global Carbon Project (GCP).
These are continuing to rise as a effect of warming driven by ever higher greenhouse gas levels in the atmosphere, in response to the profligate global consumption of fossil fuels.
This seemingly arcane Earth science research is critical to the practical future of the Paris Agreement.
The jump in carbon emissions that drive global warming is a "giant leap backwards for humankind", according to Amy Luers, executive director of Future Earth, a global research initiative.
"We must reverse this trend and start to accelerate toward a safe and prosperous world for all. Fortunately, now it is not only possible, but in most cases makes simple financial sense, to meet these electricity needs with renewable energy sources".
There is also some good news.
Technologies like wind and solar power have expanded across the globe by about 14 per cent annually in recent years, according to the report.
However, in 101 countries (representing 50% of global emissions) emissions increased in the presence of growing GDP.
This year's rebound in emissions suggests that it's too soon to celebrate.
This is the first rise in global emissions for four years. It will help scientific community to develop methods and perform measurements that can verify changes in national emissions within the five-yearly cycle.