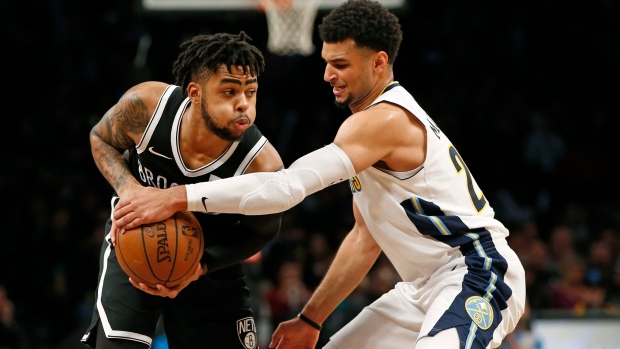 D'Angelo Russell (knee) is expected to miss "several games" with a left knee injury according to ESPN's Adrian Wojnarowski. For a franchise that dealt with Jeremy Lin's ruptured patellar tendon on opening night, that image gave Nets fans a scare.
Russell, 21, is having a fine debut season with the Nets. The replay didn't look that bad, but Russell immediately hobbled to the bench, and looked to be in real pain. The Nets are scheduled to return home Tuesday against the Boston Celtics and host the Golden State Warriors next Sunday.
Los Angeles wanted to get out from under the three years remaining on Timofey Mozgov's contract, and Brooklyn smartly used the Lakers' desperation to get a player around whom it can build.
Russell is averaging 20.9 points and 5.7 assists per game for the Nets this season, both career highs.
Russell has already missed one game this season due to a knee injury and was not quite at his best in his first two games after returning.
Russell missed Brooklyn's win over Cleveland on October 25 with a right knee sprain and Spencer Dinwiddie scored 22 points in his place.