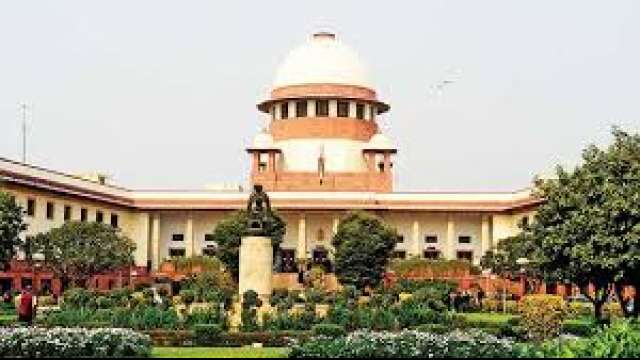 A certificate from a statutory medical board that a patient's condition is beyond cure and irreversible would take care of the fear of relatives and doctors about withdrawing life support, Justice Sikri said. The bill recognises the concept of living will but does not make it binding on medical practitioners and says that i can not be executed by any patient since it would be considered void. Active euthanasia is when a step such as administering a drug is taken to end a person's life, while passive euthanasia is when the person is allowed to die by withholding treatment. It is a common law, right of people, of any civilised country, to refuse unwanted medical treatment and no person can force him/her to take any medical treatment which the person does not desire to continue with.
On a PIL filed by NGO Common Cause, the bench is also looking into if a direction can be given to the government to adopt suitable procedures to ensure that those with deteriorating health or the terminally ill should be able to execute a living will (or advanced plan) and attorney authorisation for termination of life. If the patient is above 16 years of age, then consent with regard to such a decision has to also be obtained from their parents or major spouse.
The Directorate General of Health Services, Central Government and Director of Medical Services in each state shall prepare a panel of medical experts for the objective of this Act.
Bhushan went as far as to justify even active euthanasia as he said that a person facing the only option of leading a life with suffering and pain, should have the right decide that he wanted to put an end to life without dignity. "Can one decide today what would be the state of medical advancement in the future to specify a medical condition when s/he should not be given treatment?" he asked.
In such cases, the High Court is expected to pass a judgment within a month.
The draft Bill proposes that if a patient is granted passive euthanasia, a living will of the concerned patient "shall become void and shall not be binding on any medical practitioner".
Arguing before a five-judge constitution bench of the apex court, Additional Solicitor General PS Narasimha said that that a draft bill based on the guidelines for passive euthanasia in the Aruna Shanbaug case and the recommendations of the Law Commission was under its consideration. The court will have to resolve the question whether the right to life under Article 21 of the Constitution, which according to an earlier verdict does not include the right to die, is being voluntarily waived by a person giving such an advance directive.
The case on euthanasia reached the Supreme Court in 2009 when a petition was filed on behalf of Aruna Shanbaug, a nurse at a Mumbai hospital who was reduced to a vegetative state after being raped in 1973.
"Passive euthanasia is permissible".