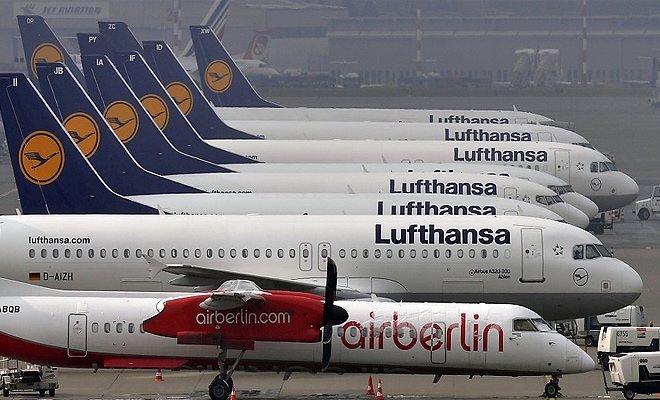 Photo Lufthansa, Germany's largest airline, said it expected to take over 81 planes from Air Berlin, a low-priced carrier that filed for insolvency this summer.
Germany's biggest airline Lufthansa will buy more than half of the aircraft of its bankrupt competitor Air Berlin, chief executive Carsten Spohr said on Thursday.
Spohr said, "Today is a big day, which we will seal in a few hours with a signature".
Air Berlin declared itself insolvent on August 15 after losing financial support from its majority investor, Etihad Airways, and began negotiations with Lufthansa and the United Kingdom's easyJet, which were set to conclude on Thursday.
The operations in the deal would also include access to take-off and landing slots at Air Berlin's hubs in Tegel in the German capital and Duesseldorf. He added he expected the European Union to approve the deal by the end of the year.
News of the impeding deal was well received by analysts, with strategists at HSBC lifting the target price on Lufthansa shares from €25 to €29.
Spohr has suggested that Lufthansa will purchase 81 of Air Berlin's 144 planes, as well as taking on around 3,000 of the company's staff. The easyJet aspect of the deal appears to be considerably less certain than that with Lufthansa however, with negotiations reportedly still ongoing.
EasyJet, which has a base at Berlin's Schoenefeld airport, has been discussing acquiring 27 to 30 planes, though a media report earlier this week said talks could fail.
It said late last month that negotiations with Lufthansa and Britain's easyJet would continue until October 12. In 2016, the airline also confirmed it no longer owned any of its aircraft, having sold and leased back its fleet.