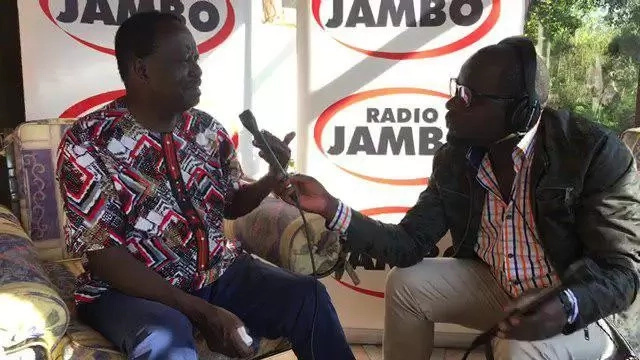 The Parliament in Kenya on Wednesday 11th, October 2017 passed an amendment to the country's election laws allowing one of the contenders in a repeat of a presidential election to be declared a victor in case the other candidate withdrew from the rerun.
The transmission of the election results was one of the contentious issues leading to the Supreme Court annulment of President Uhuru Kenyatta's August 8 victory.
In August, Kenyatta defeated primary opposition leader Raila Odinga, leader of the National Super Alliance, in the original election.
The Independent Electoral and Boundaries Commission (IEBC) on Wednesday said that Raila had not officially pulled out of the race as he was yet to sign Form 24A as required in the electoral regulations.
Tuesday, Odinga dropped out of the race - saying election reforms he'd demanded were not done.
Odinga, who claims the amendment to the law is illegal, has called for his supporters to take to the streets and protest until electoral officials he accuses of being behind his loss are removed from office or resign.
Odinga says he is not giving up on standing entirely, but that withdrawing now is necessary to ensure a free and fair election. Protesters threw stones and were met with police tear gas. Honorable Raila Odinga and his running mate sent a letter dated 10 October 2017 indicating that they had chose to withdraw from the fresh Presidential election.
The Kenyan election board should include Ekuru Aukot, who polled less than 1 percent in presidential elections in August, on the ballot in the event of a re-run, the High Court ruled on Wednesday.
The opposition view is that a 2013 ruling by the Supreme Court means if any candidate withdraws, the IEBC must conduct fresh poll nominations, beginning the whole process over again.