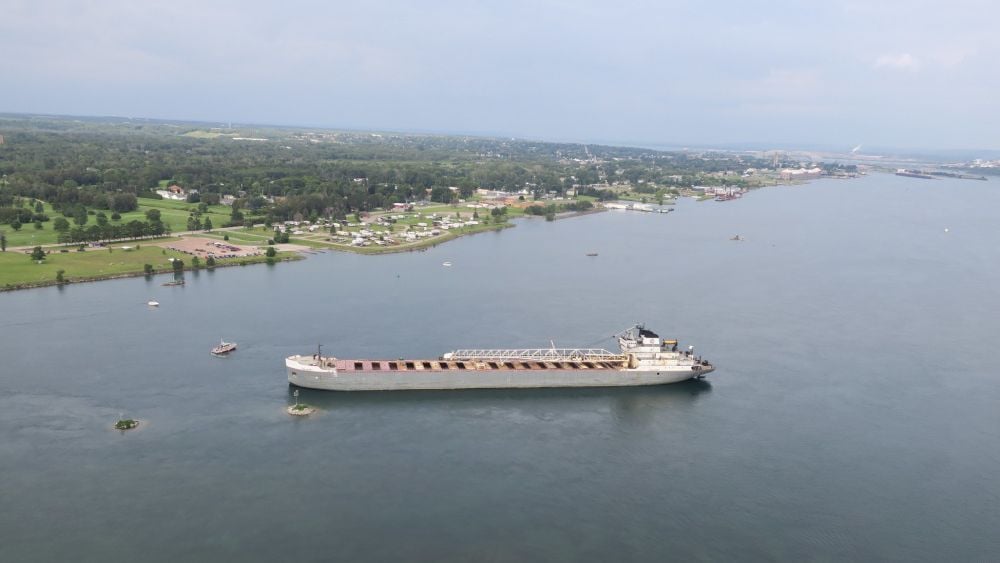 Officials say no injuries are reported and no pollution has been detected.
"They're going to anchor it there and do an examination".
Stateside's conversation with Lieutenant Junior Grade Sean Murphy of the United States Coast Guard.
The Coast Guard says the 629-foot (192-meter) US vessel named Calumet left a steel facility in Sault Ste.
A merchant freighter ran aground downstream from the Soo Locks of the St. Mary's River on Wednesday, Aug. 9 around 11:40 p.m. Charts show the channel is about 28 feet deep in that area and narrows from about 1,400 feet wide to 600 in the section where the Calumet stalled on the bottom of the river. The vessel's company, Grand River Navigation Inc., is taking precautionary measures to help ensure the safety of the environment and developing a salvage plan, according to the Coast Guard. The ship was not carrying any cargo, which made freeing it less complicated.
The cause is under investigation. The freighter's owner is working on a plan to free the vessel. That leaves 12 vessels waiting in Lake Superior to go down-bound and three waiting to go up-bound.