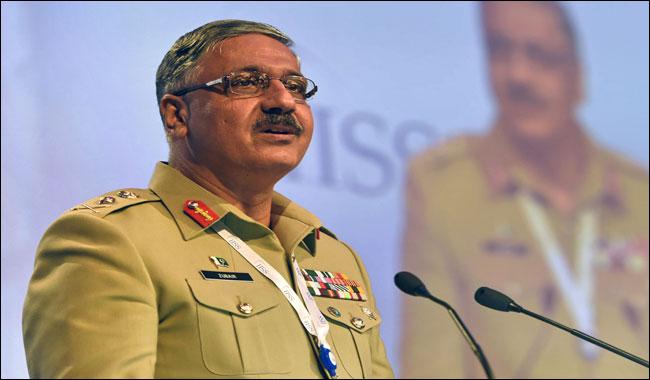 While addressing passing out parade of a batch of the cadets of Pakistan Naval Academy in Karachi, Gen Zubair said that RAW was working to destabilize Pakistan.
The passing out parade of the batch of 100 naval cadets, including 28 foreigners, was held at Pakistan Naval Academy, Karachi.
Chairman Joint Chief of Staff Committee (CJCSJ) General Zubair Mahmood Hayat said on Saturday that the Indian intelligence agency, RAW, was being operated from Afghanistan to create instability and unrest in Pakistan, ARY News reported.
"We are taking synergetic efforts to deal with challenges", he said.
Pointing to the existential conventional threat emanating from India, Gen Hayat said asymmetry has reached a critical threshold in the east.
General Zubair said role of Pakistan is vital to regional solutions.
"Make no mistake, we will beat back the enemy's design".
He further remarked that "Pakistan's security forces alongwith the law enforcement agencies are playing a crucial role in tackling external state sponsored elements operating through local proxies, hunting down terrorists and dismantling their networks across the country".
He went on to say the objective of Operation Radd-ul-Fasaad is to completely eliminate terrorists and their abettors from the country, adding peace and stability in Pakistan is in the interest of the world as well.
General Hayat reiterated that Pakistan seeks harmonious co-existence with its neighbours, and stated that peace in Afghanistan is fundamental to peace in Pakistan. He linked the lasting stability in the region with peace in Afghanistan.
He, however, warned that Pakistan's quest for peace and stability is not a "one-way traffic" but it has to factor in national interest and sovereign rights. He said maritime security all along the coast, especially Gwadar, had assumed added significance in view of CPEC developments.